Ortho Treatment
Orthodontic treatments like braces help move teeth that are crooked or that do not fit together right.
Benefits of Ortho Treatment
Rearranges crooked teeth which are hard to clean
Reduces the risk for cavities and gum disease
Keeps your mouth clean and healthy
Treatment in Thorough Dental
We offer three different ortho treatment methods to better serve patient's individual requirments
Clear Braces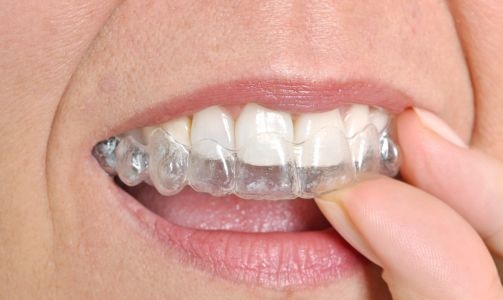 Invisalign® straightens your teeth using a custom-made series of aligners created for you. These aligner trays are made of smooth, comfortable and virtually invisible plastic that you wear over your teeth. They gradually and gently shift your teeth into place.
Clear braces are practically invisible and no one will notice that you are wearing braces. Since it is removable, you have the flexibility to remove clear braces while eating and drinking. To keep up your oral hygiene, you may easily remove them to brush your teeth and floss.
Braces
Fastbraces® Technology allows for movement of the roots of the teeth towards their final positions from the beginning of treatment by torquing them from the very first appointment. Patients can now get results often with less sensitivity, in about a year, and in some cases, just a few months. It has been developed and tested over the past 25 years and is now becoming available in countries around the world. Fastbraces® Technology is fast, safe, easy and affordable treatment. With the patented triangular design of the braces, cutting edge techniques and a special heat-activated wire, this new technology is revolutionizing the field of orthodontics.
Types of Braces
Metal Braces and Ceramic Braces
Cfast Treatment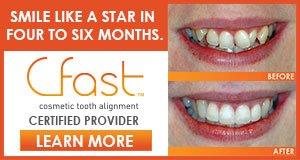 Cfast is a simple, gentle, minimally invasive cosmetic treatment that corrects alignment issues with the top and bottom front six teeth, and can level and round out the arches, thus satisfying the needs of the vast majority of adult patients who seek orthodontic treatment. Cfast uses clear orthodontic brackets and tooth-colored nickel-titanium wires. The treatment works much like that using clear aligners, but tooth movement is much more predictable and usually more than twice as quick.