Implant Dentures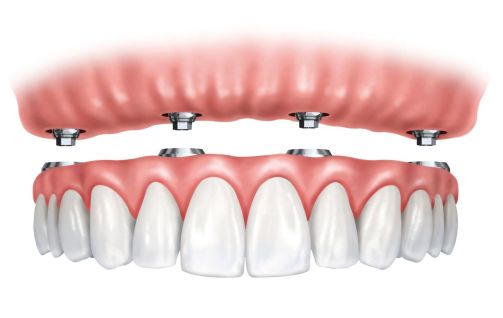 Disadvantage of the removable denture is lack of its stability and accelerated bone loss. There are two types of implant supported denture solutions available to alleviate this problem.
Over Denture
Minimum of two dental implants can support removable denture. Implants can make the removable dentures more comfortable, effective and preserves the bone.
Fixed Denture
Minimum of four dental implants can support entire arch of upper or lower denture that are fixed into the mouth. And, Dental implants can protect your jawbone and should last a lifetime.